Happy New Year!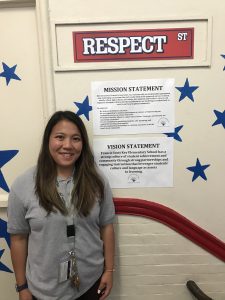 Welcome Back! I hope you all had a restful and joyful holiday break with your friends and family. As we embark on 2019, take time to reflect on all of your blessings in the past year and all that you have accomplished. Whether it's a new resolution you are aiming for or an opportunity you plan on taking, I'm excited to see what 2019 holds for everyone of us and from my family to yours, Happy New Year!
This is going to be a busy January and the next 4 months will fly by very quickly.
My thanks and well wishes go out to our entire school community as we prepare to enter a new year!
Sincerely,
Ms. Cheung