Dear Parents/Guardians,
It is finally here! The school year has ended. It has been a very unusual school year, but we persevered as a school community.
We could not have done it without our families. You were patient while we tried to learn together about learning remotely. Thank you for helping your children along the way.
Now we are looking ahead to the next school year. In fact, you can find a copy of our School Improvememnt Plan here. Also, we would like your feedback. Please use this link to tell us what you think.
In the meantime, continue to stay strong. Stay tuned to wherever you get your local news to find out about next steps for opening in the Fall. As usual, I will provide information to you through this website and Class Dojo.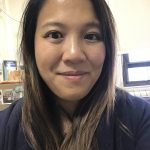 Have a wonderful summer!
Pauline Cheung
Principal